Students in Periods 2 and 3 have responded to the blog challenge of posting about a favorite place.  The following writers not only have great ideas to share, but they do so in blog posts that are well-organized, with introductions, body paragraphs, and conclusions.  Well done!
Karsten insists he's found the best burger joint in Austin, but Nina disagrees.  Not in the mood for a hamburger?  Nick recommends a great Italian place.
Where do you like to shop in Austin?  Bryce has a favorite sports store.
Summers in Austin are hot!  Where to go to beat the heat?  Clara recommends Barton Springs, famous for its natural beauty and cold, cold water.
And then are the places we just love because they are our personal havens:  Jered and Madiha write about their own backyards, Eric about time spent in virtual reality, Lauren about her favorite golf course.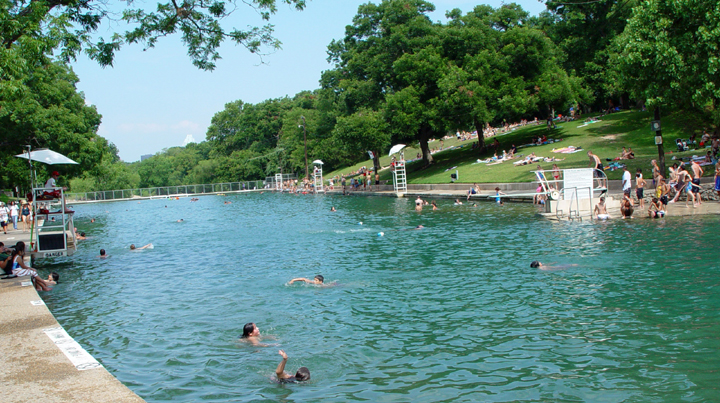 Barton Springs Pool. Digital image. City of Austin, n.d. Web. 23 Mar. 2014.