What do you think of when you hear the words flag, soldier, America, war, freedom? Think about your response to our Quick Write prompts in Friday's Writer's Notebook entry as you consider entering the contest outlined below.
Our WRMS Student Council is sponsoring a writing contest for Veterans Day. Students are invited to submit an original poem or essay of about a page in length on the topic of what Veterans Day means to you. If your poem or essay is selected, you will be asked to read it during the assembly on November 11.
Submissions are due by the end of the school day on Wednesday, November 6th. Turn in entries to Ms. Friedman in Room 117. No late entries will be accepted unless you have an excused absence on Wednesday. Winners will be notified on Friday and will need to practice and prepare for their reading on Monday during the assembly.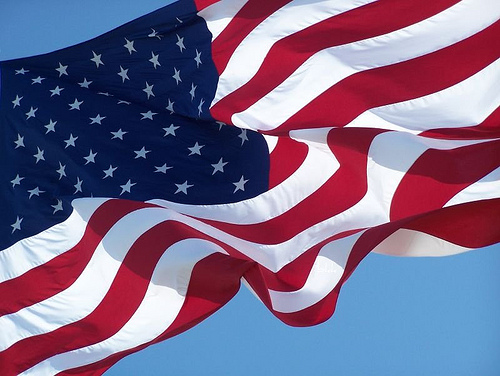 Photo Credit: ladybugbkt via Compfight cc